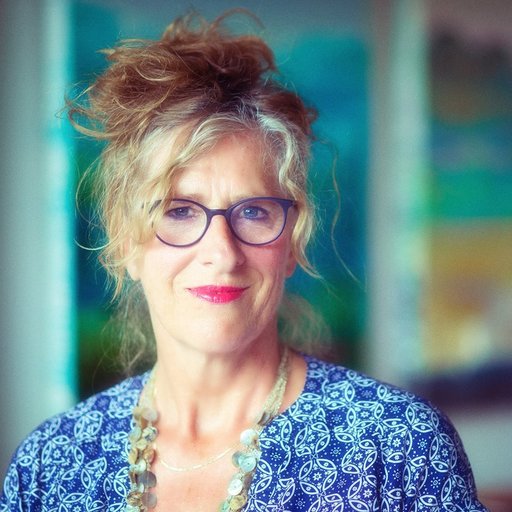 Els vegter (1960) grows up in Rotterdam en is moving to Utrecht for a study sociology at university. After het study she works as a public relations officer and as a journalist for several magazines. In the eighties her first collage-paintings are born. In the nineties she creates her first oil paintings. In the beginning of 2000 she starts to work as an artist in her own studio in Utrecht. She likes to work with material things, organic stuff and other substances combined with oil. The skin is fascinating her ans she is discovering and get inspired by skinlayers. In 2008 a series of skinscapes emerges. In 2009 a series of Earthscapes sees the light. Almost every week she is writing personal blogs about art and skin and what inspires her
About Art Huidlandschappen
About life De kunst van het leven
About Art exhibitions and inspiration on flickr
Els vegter is working as an Arts and Crafts Professional in the studios of Concordia Creative Building Industries in Utrecht. Every year in springtime the doors are open to the public so one can meet the artists in their own creative environment.